six new publications available at THRASH.press!
Hey friends!
💥I am psyched to let you know that there are now three broadsides and three zines for sale from THRASH Press. Behold: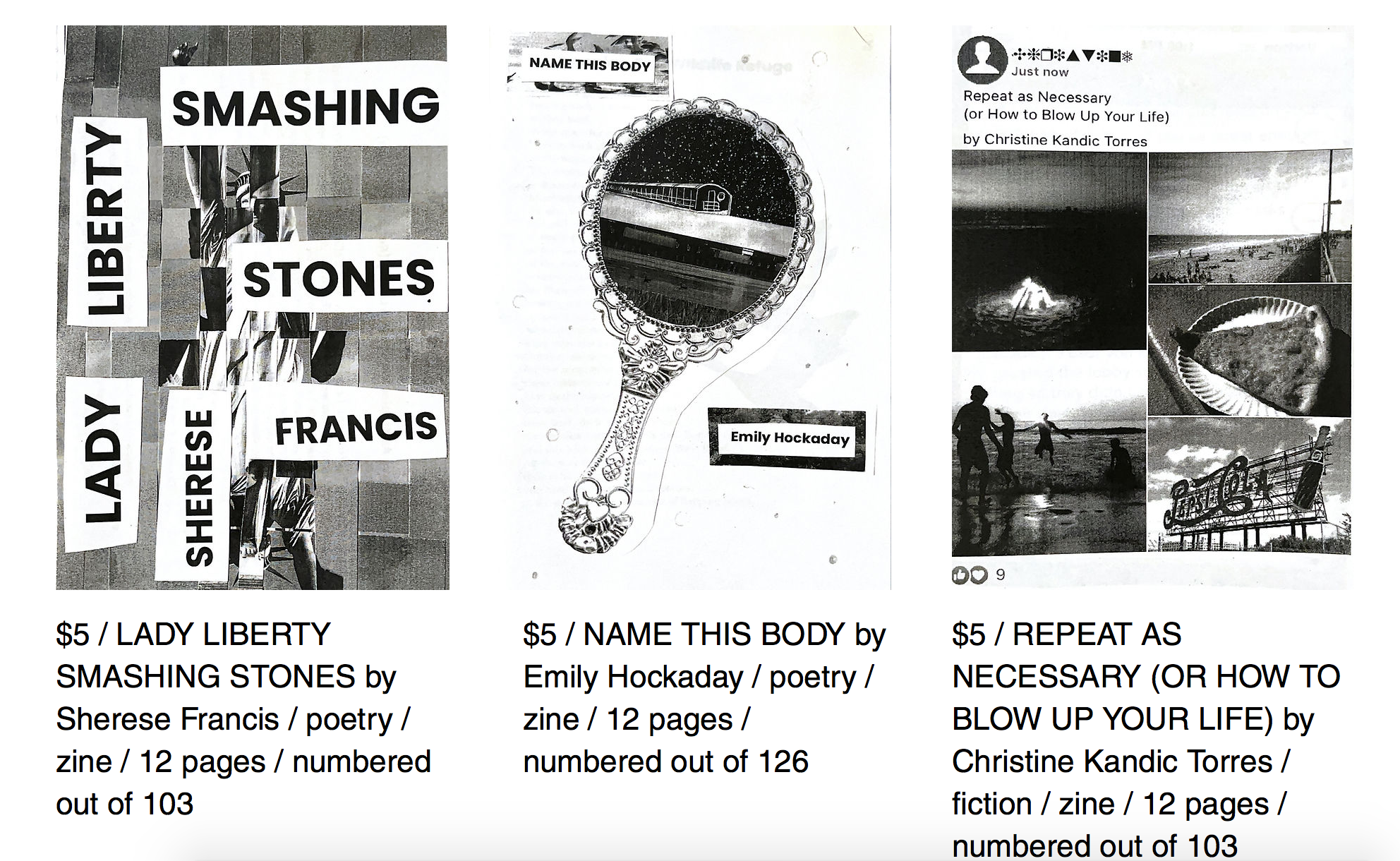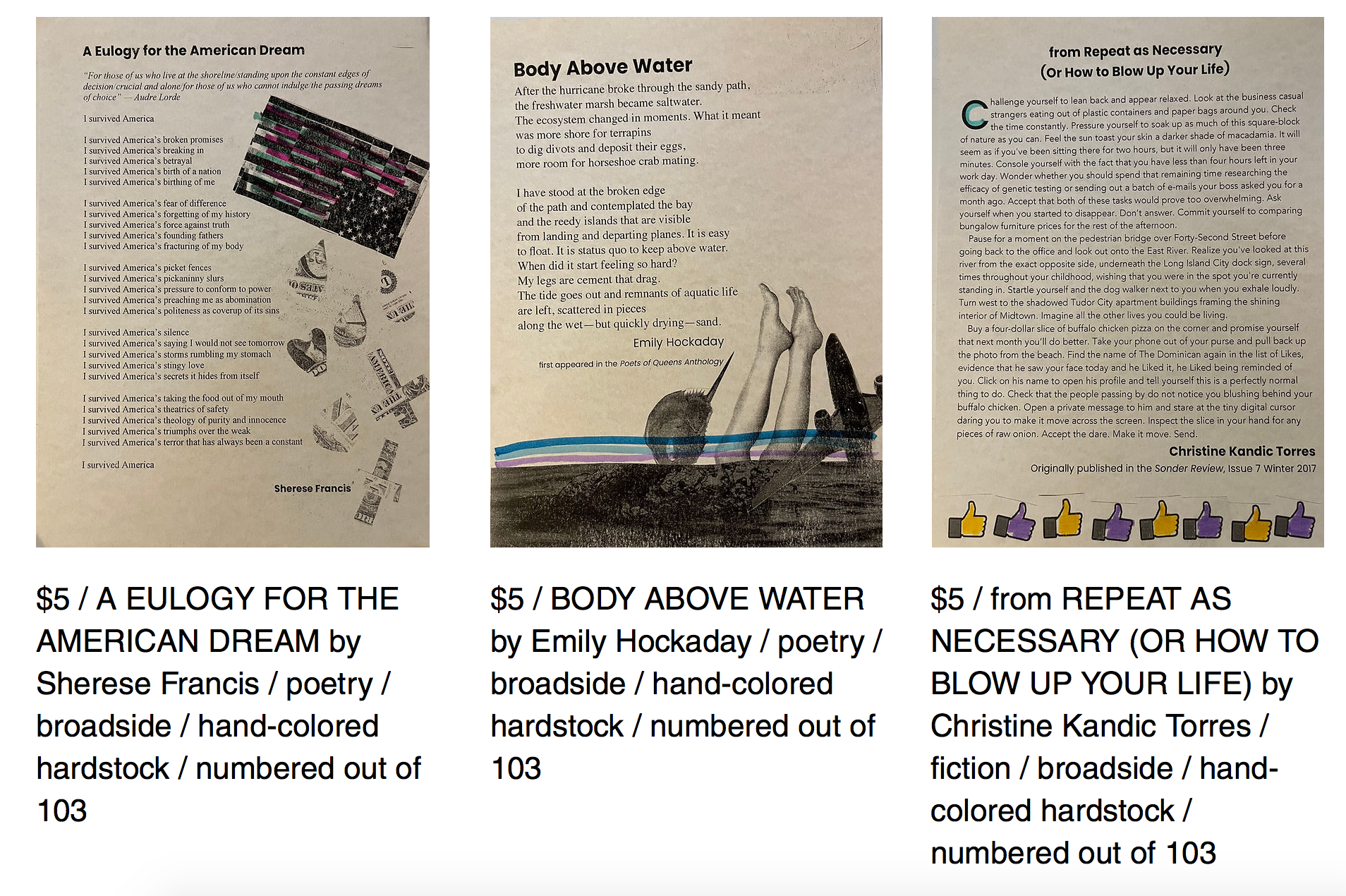 💥Each item costs $5. To purchase, please Venmo @thrashpress with the price listed, noting your mailing address (the account is private) and which publication(s) you would like. I will request back the amount of postage and let you know when your items ship.  
💥These zines and broadsides, designed/crafted and printed by me from the authors' source pieces, are the first publications in hard copy from THRASH and the first that weren't in-house content. It was very exciting to send out contracts for the work like a real boy. Thank you Sherese, Emily, and Christine for working with me patiently and for letting me publish your stunning work.
💥 I thought this would be a good time to send a funding update. One of the values of THRASH is transparency and that includes with earning and spending. So far, we have $465 in incoming funds and $644.85 in outgoing. I also recognize the labor involved including consultation and tech support I've received. You can find an itemized list of everything here.
💥Well, till next time, thank you!
🌹Jackie P.S.🌹